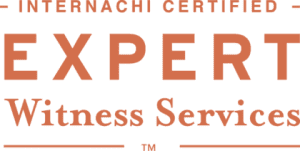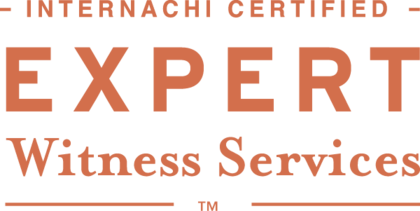 We offer Expert Witness Services. Which means we can testify as an expert in our industry. Our inspector has over 20 years of real world construction experience, is an IBEW Journeyman Electrician, is certified by both InterNACHI and ASHI (home inspection associations) and has numerous other certifications. A few times a month we get contacted by someone, who hired an unqualified home inspector, asking us for advice or help. About 50% of the time the complaints are from clients that aren't being reasonable. No inspector can see through walls or tell the future. A home has a lot of operating parts, things will fail and does not always indicate a poor inspection.
The other 50% are a different story. Having a home inspection will not erase all the risk with buying a home. However, you should receive a certain level of care when you hire a home inspector. Google how to be a home inspector and you will see many advertisements saying things like, "Make $100,000 a year with no experience." There are many "schools" that will train someone how to pass the licensing exam and will even claim to certify inspectors. Potential home inspectors can keep taking the Indiana licensing exam until they pass and to receive a license does not require construction experience. It used to be hundreds of dollars but they dropped the price making it even easier to eventually pass. So this expensive investment you're buying might be inspected by someone with no skills or experience. There are ways to help keep this from happening.
The first thing we ask callers about the bad experience they received was how they hired the inspector. Most times they called around and hired the cheapest guy. Here's a fictitious scenario that unfortunately is all too real. Someone works for a spring company that goes out of business. They only know how to make springs and have no other real skills. Now the springs are being made in another country and they don't know what to do. They see an ad about being a home inspector and pay a few hundred dollars to either take online courses or visit a classroom for a few days. It takes years of experience to learn all about a home and these courses are designed only to help a person pass the licensing exam. They keep taking the exam until they eventually pass. Since they have nothing new to offer to the inspection industry, they just call around and see what the other inspectors in their area are charging. Everyone else is charging $400 so they decide to charge $300. They visit realtor offices and hand out business cards. Eventually they trick someone into hiring them. This client thought they were saving $100 but really all they did was waste $300. These inspectors don't really understand how all the systems in a home operate and simply repeat what they learned in their two day class. They don't even remember why they are calling something a defect they just remember someone saying it was wrong. These guy miss important, expensive concerns.
Consider this, to be a plumbing, HVAC or electrical contractor takes years of classroom work and on the job training. Then an inspector with only two days of classroom training is going into a home and saying the work the contractors did was wrong. To hire a good inspector, you need to call and interview them, ask what qualifies them to be an inspector. Most will say they have years of construction experience, ask about the experience, if they were a contractor or completed an apprenticeship program. Just claiming experience doesn't actually mean they have it. If they tell you they are licensed, that just means they have only done the bare minimum to be an inspector. Find someone that is certified. And then ask about any certifications they claim. Make sure they are from legitimate sources. If an inspector gives you a quote that is cheaper than all the others, that should be a red flag. A thorough home inspection is a lot of work and takes experience and training. A good home inspector will save their clients way more than the money they were paid.
If it's too late and you were already scammed by a so called "certified inspector" give us a call. We can discuss what options you have and if an inspector was at fault of not.